Alaska Airlines has been rolling out a new search UI for Mileage Plan which currently does not support searching Business and First Class redemptions with partner airlines: it only works for Alaska Airlines. There are no known date or official statement from the airline for when this features will be back.
That's a significant setback. Mileage Plan can be one of the most convenient programs for booking premium cabins, as they have a great number of partner airlines beyond alliances. Recently they added STARLUX airlines, and they keep expanding.
But hey, we have a solution! Our tool AwardFares is the easiest and quickest way to display available seats on Mileage Plan, and it is very intuitive to apply filters to only display partner airlines. Here's a step-by-step guide.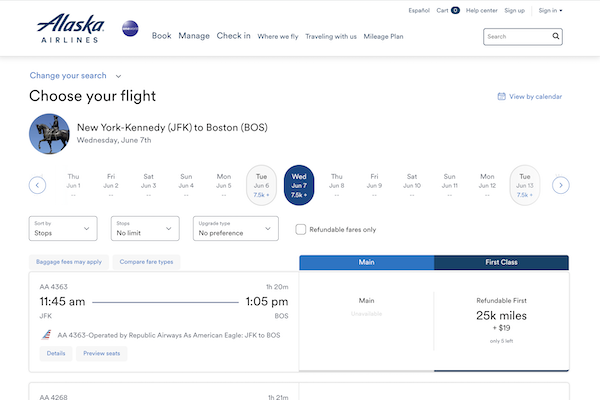 The Easiest Way To Find Mileage Plan Partner Awards (Guide)
Creating an account is optional, but it's also free and it gives you access to more features. Make sure to sign up for one here.
2. Select Mileage Plan in the Frequent Flyer Program Picker

3. Exclude Alaska Airlines from the results

4. Filter by Cabin (Business or First)

5. Try adding a route
This step is optional, you can explore available routes within our cached results. In this case, we search from two origins: Stockholm and Copenhagen to Bangkok.

6. Explore dates
If you know the dates aready, you can try setting it up in the calendar view.

Alternatively, you can use our Timeline View to explore the seat availability on different dates: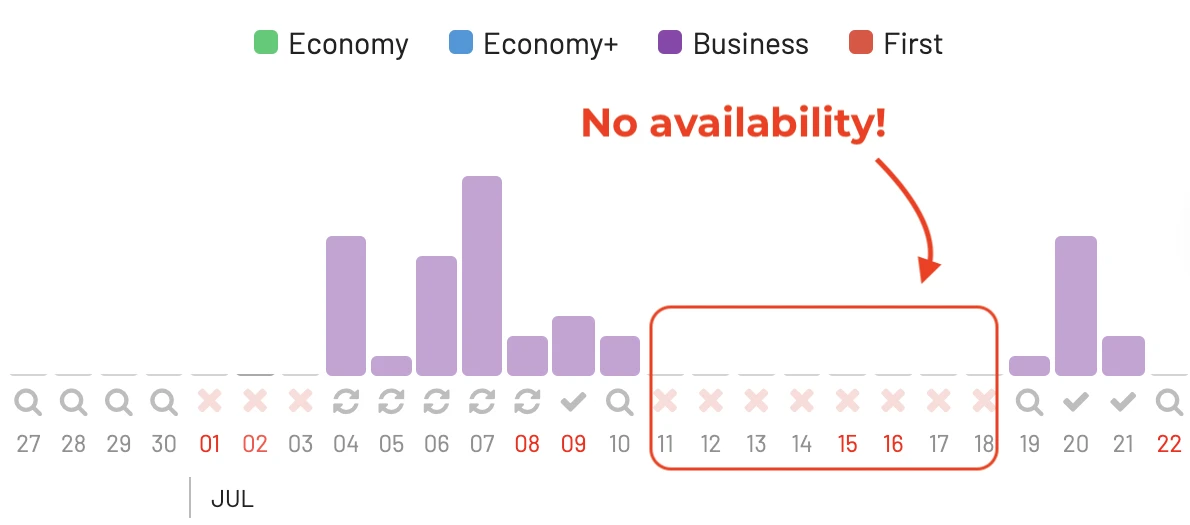 In addition, you can also use the + button on AwardFares to get more details about those flights, such as aircraft type and even get the real seat maps to see which seats are free vs. occupied!

Alaska Mileage Plan Sweet Spots: Business And First Class
1. Europe to Asia on Finnair Business Class (62,000 miles)
There's great availability with Finnair from Helsinki and several other European cities where Finnair flies. If you are curious, here's our latest review on the new Finnair's A350 Business Class.

2. Europe to Doha in Business Class with Qatar Airways (50,000 miles)

3. U.S. to Sydney in Economy Class with Quantas (42,500 miles)
Plenty of availability in August.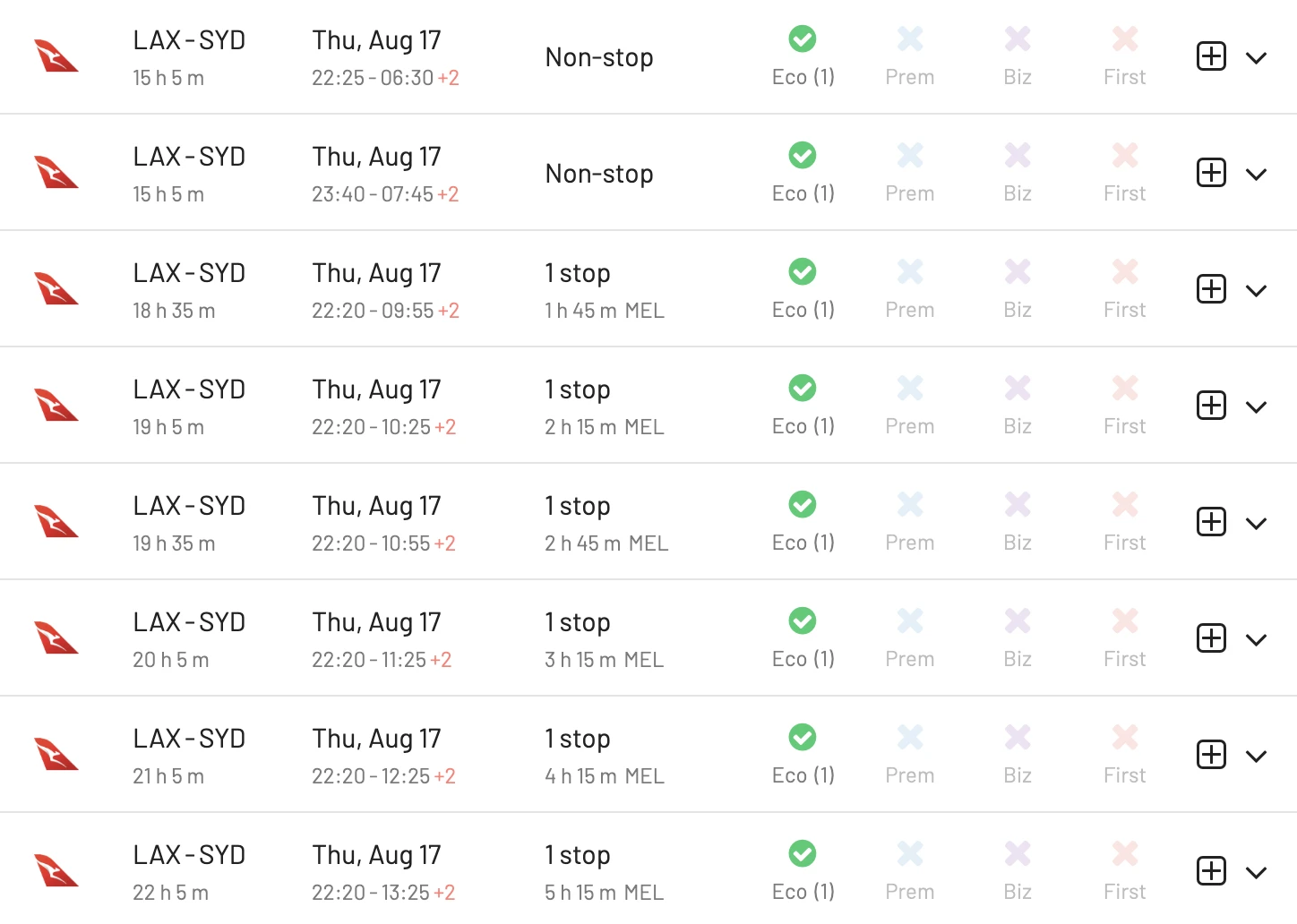 4. U.S. to Europe in Business Class with British Airways (62,500 miles)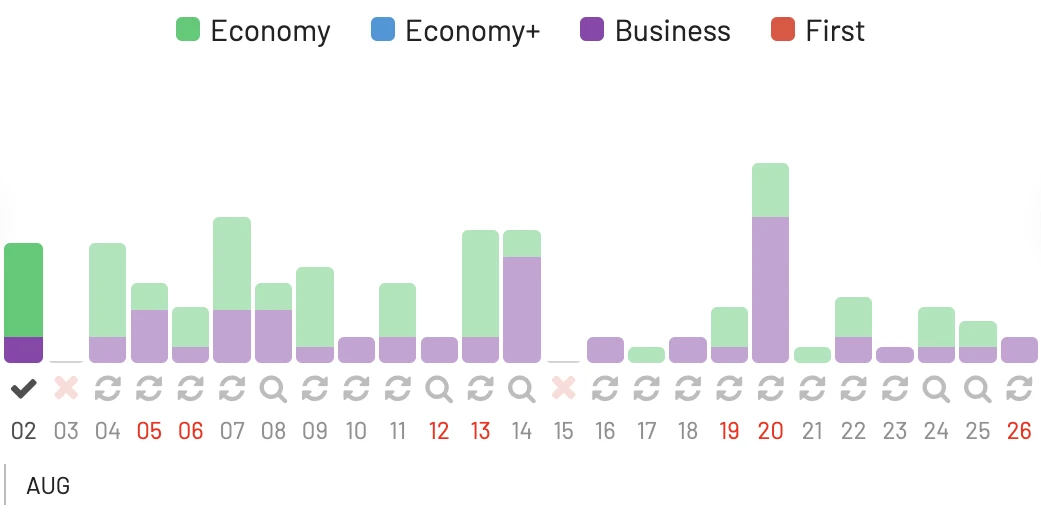 5. Free Stopover with Fiji Airways (40,000 miles)
Visit Fiji and Australia for the same price. You can add a free stopover when redeeming on Fiji Airways. For example, youd could fly from Los Angeles to Sydney and stay 2 nights in Nadi for just 40,000 miles.

Mileage Plan Award Chart For Partner Redemptions (2023)
From North America
| Region | Economy | Premium | Business | First Class |
| --- | --- | --- | --- | --- |
| Africa | 50,000 | 60,000 | 70,000 | 85,000 |
| Asia | 30,000 | 40,000 | 50,000 | 70,000 |
| Europe | 22,500 | 42,500 | 57,500 | 70,000 |
| Indian Subcontinent | 42,500 | 55,000 | 65,000 | 80,000 |
| Middle East | 42,500 | 55,000 | 65,000 | 80,000 |
| South America | 25,000 | - | 45,000 | 85,000 |
| South Pacific | 30,000 | 45,000 | 55,000 | 70,000 |
Notes:
These are starting rates, so the actual number of miles you need for a redemption may be higher.
Award seats are not always available, so it's important to book your flights in advance.
There are a few other factors that can affect the number of miles you need for an award redemption, such as the date of travel and the fare class of the flight.
Get started, and stay tuned
You can try AwardFares for free. We are rolling out new features and improvements regularly, so sign up for our newsletter to stay on top of the latest news, announcements, and pro tips!
Read more
Make sure to also check out these posts: